The who and
why
At Avonside House Trust we provide a family-orientated and caring home for people with mild to moderate needs from young adulthood onwards.
Here they can develop independent social living skills, and if they wish, eventually go on to live in the wider community. Achieving our future vision for disability supports is complex and will take time, with many details to work through. A principles-based approach will ensure we stay on track as we work towards the vision.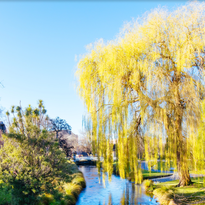 Our
mission
"towards fullness of life"
Avonside House Trust aims for the people we support to:
Be in control of their lives and live as independently as possible. To feel a sense of belonging and know their abilities and contributions are recognised and respected. Have support that is flexible and suited to their individual needs and goals and have relationships built and strengthened between their whānau and the community.
Our work is underpinned by the following values:
manaakitanga
•
Support, nurture and take care of each other
kotahitanga
•
Unity, common purpose and cohesiveness
kaingnakau
•
Passion and Commitment
awhatanga
•
Love, Compassion and Empathy
puawaitanga
•
Nurturing, Empowerment and Development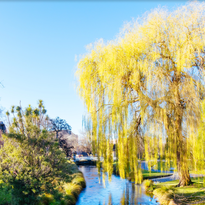 The
what
We aim to help all the people we support to expand their skills while with us by providing good quality home-like accommodation and support, alongside practical vocational and social programmes. We have seven homes within Shirley, Riccarton, and Avonside. Our homes meet Lifemark standards. This means particular care has gone into the design stage with the aim being to enhance comfort and safety. Features include level entry showers and extra space around beds to accommodate the needs of those with reduced mobility Avonside House Trust is governed by a Trust Board with daily operations being the responsibility of the manager and team. As a charitable trust registered with the Charities Commission (Registration Number CC26926), Avonside House Trust is funded through contracts with the Ministry of Disability and grants from community funding organisations.